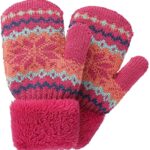 As the weather grows colder, the Crisis Centre North Bay, Nipissing Mental Health Housing & Support Services (NMHHSS) and Low Income People Involvement of Nipissing (LIPI) know too well that vulnerable populations in our community may not have proper winter clothing.
The pandemic has created even greater financial hardship for people who are disadvantaged and low-income families whose children have outgrown last year's outerwear.
For 24 years, Redeemer Lutheran Church's Operation Warmth has been instrumental in collecting and distributing coats, hats, mittens, scarves, boots and more to those in need. The Crisis Centre, NMHHSS and LIPI would like to thank Rev. Gerald Slote and the volunteers who have dedicated countless hours toward Operation Warmth over these many years.
Our agencies fully understand the challenges presented by COVID-19 and support Redeemer Lutheran's difficult decision to suspend the program for this season.
The Crisis Centre, NMHHSS and LIPI would like to encourage people looking to donate gently used and clean winter coats and other warm clothing to redirect their donations to Rebuilt Resources. Rebuilt Resources generously supports our clients by providing vouchers that can be redeemed for needed items.
"Winter apparel is a basic necessity and is absolutely essential to one's well-being," said Mary Davis, chief executive officer of Nipissing Mental Health Housing & Support Services. "Being underdressed for freezing temperatures creates the real risk of frostbite and hypothermia, which can be life-threatening."
"No one should be faced with the difficult choice between putting food on the table or warm clothes on their back," said Lana Mitchell, LIPI executive director. "We look forward to the time when this pandemic ends and Redeemer Lutheran can resume this critical district service."
"Our community has a big heart. People have been telling us they want to find a way to support the less fortunate by providing coats and warm clothing. We would like to thank Rebuilt Resources for working with our agencies to help fulfill that need," said Sue Rinneard, Crisis Centre executive director.
Clothing donations can be dropped off at Rebuilt Resources, 1356 Regina St., North Bay, during regular store hours. Rebuilt Resources asks that donated items be in usable/clean condition. For information and operating hours, go to rebuiltresources.com.