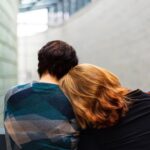 North Bay, ON — Nipissing Mental Health Housing and Support Services (NMHHSS) would like to update the community about its operations during the provincewide shutdown that takes effect at 12:01 a.m. on Saturday, Dec. 26.
NMHHSS will continue to provide crucial services and programs in compliance with the advice, recommendations, and instructions of public health officials.
These measures will be in place until at least Saturday, Jan. 9, 2021.
Low Barrier Shelter, 590 Chippewa St., will be open for both day and night programs.
Healthy Community Ambassador Program (HCAP) will continue to provide street outreach to vulnerable individuals.
Mobile Crisis Rapid Response Team remains active. This team consists of North Bay OPP officers and a mental health worker who respond to calls from individuals or families experiencing a mental health and/or addictions crisis.
Non-urgent services for case management clients will be available by telephone. Case managers will triage essential appointments and other urgent matters.
Bridges Trusteeship clients may continue to pick up their cheques at our 176 Main St. W. site.
East Nipissing (Mattawa) Crisis Intervention Services at Mattawa General Hospital continues to operate with staff checking messages during regular hours. Call 705-744-6014. For after-hours crisis services, contact Crisis Intervention at the North Bay Regional Health Centre.
Applications for service are being accepted and screening will take place over the telephone wherever possible. Call 705-476-4088 for assistance during regular office hours. For Central Access, dial ext. 219.
The Employment Centre is closed for in-person visits however staff are available by phone and email.
Residential homes, including the Recovery Home Residential Program, are closed to visitors.
Recreational programs and drop-in centres at 351 Ferguson St. (former PEP), Powassan and Mattawa are closed.
Please also note that holiday hours will be in effect on Monday, Dec. 28 and Friday, Jan. 1.
Contact:
Carla Ammerata
Nipissing Mental Health Housing & Support Services
249-591-1775
ckemsley@nmhhss.ca